PDF Eraser Time-limited Giveaway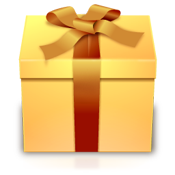 Version: 1.0.2
OS: Win XP/2000/2003/Vista/7/8
Type: Shareware
Filesize: 27.7 MB

Giveaway Serial Key:
Closed On Date







Follow Us on Twitter
Note: The giveaway has been ended on Sep 15th, 2014.
Erase PDF, Cut PDF & Rotate PDF
PDF Eraser is a Windows application that deletes and erases text, images, logos and all unnecessary objects from PDF files. Users can use the program to remove some original content from a PDF file, and then add their text and images. Besides that, PDF Eraser has a built-in PDF Page Cutter, which allows users to delete unnecessary PDF pages. Considering lots of scanned PDF documents, PDF Eraser also added the PDF Rotating function rotates PDF pages properly with 2 clicks.