PDF Text Deleter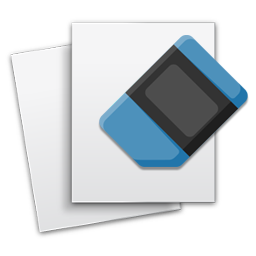 Version: 1.0
OS: Win 7 / Win 8 / Win 10 / Win 11 or Later
License: Free + PRO
File Size: 52 MB
How To Install:
After downloading the "pdftextdeleter.exe" file, double click on it to install.

Introduction of PDF Text Deleter
You may often find that some PDF files have the wrong text that needs to be deleted, or important text cannot be displayed in your daily work. Since PDF is a virtually printed file format, it can be very troublesome and complicated to remove these erroneous or important texts on each PDF file one by one.

PDF Text Deleter is a Windows PDF software program which allows users to permanently delete text from PDF files in bulk easily. PDF Text Deleter can not only delete the text you need to remove from multiple PDF files in batches, but also can enable users to set multiple texts or words to be deleted at one time for multiple PDFs to perform double batch text deletion. Users can also delete the text on specified pages by setting the page range option.

In addition to deleting the text normally, PDF Text Deleter also allows users to set the number of spaces to fill the space left by the deleted text.


How to Delete PDF Text in Bulk
Step 1. Add PDF Files into PDF Text Deleter
You can drag and drop your PDF files onto the PDF Text Deleter drop area or the file list to add them, or click on the "Add" button to select PDF files you want to process.



Step 2. Add Texts Need to be Deleted from PDFs
Manually type or copy and paste words and texts you want to delete into the "Text to Delete" list.



Step 3. Start Deleting PDF Text
The last step is to click on the big "Start Now" button, then PDF Text Deleter will start deleting texts from PDFs you added in bulk.



Other Settings and Options
Compatible Mode
PDF Text Deleter regularly process and delete text from PDFs in the fast mode, which can handle most of PDF documents. However, some PDF files have complex coding and embedded content. If you are not satisfied with the output result, you can enable the Compatible Mode to try again.

High Quality Mode
This mode can make PDF Text Deleter keep the best quality of the PDF file by deleting text in PDF files page by page, but it will much slow down the deleting speed.

Auto Fix Page Size
Some PDF files contain multiple pages with different page sizes. Auto Fix Page Size option can fix them.

Page Range
You can enable this option to delete text from specific pages. For example if you only want to delete text from page number 3, 4 and 5, you can set the Page Range to "3-5".

Spaces
If you find the space the deleted text left is too small, you can add blanks to replace.